Calendar
<
December, 2019
>

- Recommended
Coming Soon...
Friday, Dec 6
All Day
Ongoing and Extended Events
Saturday, Dec 7
All Day
Ongoing and Extended Events
Sunday, Dec 8
All Day
Ongoing and Extended Events
Monday, Dec 9
All Day
Ongoing and Extended Events
Tuesday, Dec 10
All Day
Ongoing and Extended Events
Wednesday, Dec 11
All Day
Ongoing and Extended Events
Thursday, Dec 12
All Day
Ongoing and Extended Events
7:00 PM
SDIFF Film: La Befana Vien di Notte (The Legend of the Christmas Witch)
Friday, Dec 13
All Day
Ongoing and Extended Events
Saturday, Dec 14
All Day
Ongoing and Extended Events
Sunday, Dec 15
All Day
Ongoing and Extended Events
Monday, Dec 16
All Day
Ongoing and Extended Events
Tuesday, Dec 17
All Day
Free Admission to Japanese Friendship Garden
All Day
Ongoing and Extended Events
Wednesday, Dec 18
All Day
Ongoing and Extended Events

Old School Little Italy Food Tour
Thursday, Dec 19
All Day
Ongoing and Extended Events
7:30 PM
Film: La Befana Vien di Notte
7:30 PM
SDIFF Film: La Befana Vien di Notte (The Legend of the Christmas Witch)
The music of Brazil is fundamental to its culture. Any traveler to Brazil can easily find music on the streets and beaches, outside restaurants, and in bars and houses. In Rio de Janeiro, Brazilians grow up playing drums, dancing and/or singing. Brazilian music was born five centuries ago out of the melding of different cultures: Portuguese, African, and the indigenous Amerindian. The two most successful musical genres to come out of Brazil are Samba and Bossa Nova.

By Hazel Villasin and Julie Park



*****



Cavanquinho

Samba:

Samba is the most recognizable musical genre from Brazil, largely due to the annual Catholic pre-lent celebration of Carnival. Music is celebratory and lively, and is marked by the heavy use of percussion. Samba is also used to describe the accompanying high-energy dance. Samba has led the way to many other genres and subgenres.

Samba is played in a 2/4 meter, or two beats per measure, with an emphasis on the second beat. Songs have a verse-chorus form and lyrics have been typically sociopolitical in nature. Samba can be accompanied by any number of instruments, depending on the scale of performance. Whether it's a small jam session or a drum line marching in a parade, any variation of the following instruments are used:

Surdo—A large, two-headed bass drum played with a mallet in one hand and the fingers and palm of the other hand. There are three types of surdos with varying pitches, the lowest being responsible for emphasizing the second beat and holding down the rhythm.

Caixa—A snare drum played with two sticks. The drummer serves as a timekeeper with a focus on the feel.

Repinique—A two-headed drum played with a stick in one hand and struck directly on the head with the other hand. It is used as a solo instrument, often playing cues for the rest of the ensemble.

Cuica—A friction drum with a thin stick attached to the drum skin. The drummer rubs the stick with a damp cloth and with one hand applies pressure to the drum skin, producing grunts, groans, moans and squeaking sounds.

Pandeiro—A tambourine with tunable skin and inverted jingles. It is held in one hand and struck with the fingers and heel of the other hand.

Tamborim—A small frame drum played with a stick. Its loud, high-pitched tones cut above all other percussion.

Agogo—Two to four bells of different pitches connected by a metal rod and played with a stick. Bell patterns are generally kept constant.

Chocalho—A metal canister shaker held with both hands.

Cavanquinho—A small string instrument with four strings, similar to a ukelele.

Guitar, bass, banjo, brass and other percussion instruments can also accompany Samba.
Bip Bip Club in Copacabana
A Short History of Samba:
The term Samba is derived from Angola, from the Kimbundu word semba, which translates to an "invitation to dance." Samba was developed in Rio de Janeiro, with roots in the state of Bahia. After slavery was abolished in 1888, former slaves who were able to maintain their African culture in Bahia immigrated to Rio de Janeiro, which was then the nation's capital. There, Bahian matriarchs, affectionately called Tias Baianas, hosted lavish parties where musicians played in jam sessions well into the night. The musicians who played at Tia Ciata's residence gave way to the first official Samba song to be recorded: "Pelo Telefone" (1916). The song was a success at Carnival, a celebration found in many countries and regions with Catholic populations, where it often goes by some version of the name "Fat Tuesday" (Mardi Gras). With the advent of radio in the 1920s, Samba became more accessible to the masses. Beginning in 1928, favelas, or slums, instituted escolas de Samba, or Samba schools, with the sole purpose of making music and parading at the Carnival. However, even with its increasing popularity, Samba was considered to belong to the working-class people and was repressed to the favelas by the military police until the late 1950s.



Samba Players at Rio's Carnival

Samba Today:

No longer confined to the favelas, Samba is the national music of Brazil, unifying people of all social classes. In present day Brazil, Samba is more alive than ever, as Carnival remains the single, most important event of the year. As of 2007, there are 71 registered escolas in Rio de Janeiro alone. Each escola represents a neighborhood and boasts a membership of hundreds in the bateria and thousands of dancers and singers. Preparing for Carnival is a year-long process that includes writing a theme song and bateria compositions, and creating elaborate costumes and floats. Usually in February or March, the escolas compete at the Sambodromo, a 700 meter long pathway with concrete stands that seat 90,000 people. The winner receives a hefty cash prize, and the top twelve schools are showcased in the "Special Group" the following year. The "Special Group" is also featured on an annual album released in November that year with their respective theme songs for the next year's Carnival. These albums make perfect Christmas presents and give Brazilians ample time to memorize the songs when Carnival comes again. In late January, the escolas begin nightly rehearsals that are open to the community. This year, Carnival begins on Friday, February 8, 2013.
Bossa Nova:
Bossa Nova is a type of Brazilian music that is derived from Samba. Bossa Nova literarily means "New Trend" in Portuguese, and this trend cherishes simplicity. The instruments used are usually kept to classical guitar, piano, electronic organ, acoustic bass and drums. Sometimes, all these instruments are used to create beautiful Bossa Nova music, and some other times, just few are carefully selected to be played. When using the guitar, picks are not used, and when using the bass or drums, brushes are preferred over sticks. As a result, the instruments create a soft and romantic sound.

Another unique characteristic of Bossa Nova is the style of singing. Think of the famous song "Girl from Ipanema". You'll notice that the voice never overpowers the music. Vocals are sung in a relaxed manner. Singing and the music share the spotlight equally. The overall effect is something of a cool, breezy and optimistic sound. In order to ensure that the simplicity of music is not lost, moments of silence are used.

Bossa Nova is a fusion of Jazz and Samba with one or the other tradition being the dominant force in any particular piece of music. Due to the influence of Jazz, Bossa Nova is often more harmonically complex than Samba, but less rhythmically percussive. As such, it is not as frequently used as dance music. Unlike Jazz Swing, Bossa Nova has a more "Swaying" feel. Bossa Nova makes frequent use of 7th and extended chords, accenting the extended note in the melody line (for instance the G# in a GMaj7#11 chord). The Jazz influence also can lead to an even freer use of melody notes such as those found in the work of Bossa Nova legend, Antônio Carlos Jobim. His song "Desafinado" means "Off-Key" or "Out of Tune" in Portuguese.



Orfeu Negro Poster

A Short History of Bossa Nova

The phrase "Bossa Nova" was first mentioned in a song in 1932. It was Noel Rosa, famously known for his songwriting and singing, who mentioned this new trend of music in his Samba song, "Coisas Nossas." However, it wasn't until the 1950s that its popularity grew in Rio de Janeiro. In fact, most people will agree that Bossa Nova was officially recognized as a new type of music when the vinyl title "Canção do Amor Demais" (Song of Too Much Love) was released in 1958. The artists featured in that vinyl were impressive: singer and actress Elizeth Moreira Cardoso provided vocals; the well-established João Gilberto played guitar; and aforementioned Antônio Carlos Jobim and Vinitius Moraes composed the music. This new style of music created an almost instant sensation. Urban sophisticates were enamored with this new beat because they connected with its theme of longing, love and beauty of youth. However, early on, Bossa Nova did not resonate with realities of the working class in Brazil.

At the cusp of the 1960s Bossa Nova reached America, although somewhat indirectly. In 1959, the film "Orfeu Negro" (Black Orpheus) won the Grand Prize at the Cannes Film Festival. The song "Manhã de Carnival" was the film's theme song and Samba and Bossa Nova were central to the movie. With Black Orpheus, Bossa Nova became an instant sensation in international music. Song composers whose work was featured in the movie, Jobim, Vinícius de Moraes and Bonfá, received wide international acclaim. This recognition of Brazilian talents led to recording sessions with American Jazz greats John Coltrane and Stan Getz. These collaborations resulted in the releases of the English version of "Girl from Ipanema," "Desafinado," and "Corcovado" (Quiet Night of Quiet Stars).
I
Also in the 1960s, the cultural importance and class-centered appreciation of Bossa Nova changed. With the increasing political unrest in Brazil, Bossa Nova transformed from "easy going music" to "music of protest." More and more artists used this type of music as a means to spread a message of struggle, discontent and Brazilian patriotism in the face of authoritarian dictatorship. Partly as a result of this increased social awareness, some elements of Bossa Nova eventually became incorporated into reggae, rap and pop.



Leila Pinheiro

Bossa Nova Today

In the 1970s, Bossa Nova's popularity declined as rock music took center stage in popular music. In the 1990s, Bossa Nova regained international attention when the composer Sérgio Santos Mendes created the song "Real in Rio" for the animated movie "Rio". The composition won The Best Original Song Award in 2012 at the Academy Awards. Recently, DJ remixes of classical Bossa Nova songs have also become popular. Popular contemporary Bossa Nova artists include Pink Martini, Zuco 103 and Leila Pinheiro.

Learn and Experience More!
To experience Brazilian music in San Diego, check out the following events and artists:

Friday, February 8, 8:00 p.m.-2:00 a.m.: Brazilian Carnival San Diego Mardi Gras Ball

Saturday, February 9, 8:30 p.m.-1:30 a.m.: 21st Annual San Diego Brazil Carnival

Sunday, February 17, 6:00 p.m.-9:00 p.m.: Brasil Jazz Festa 2013

Artists and schools that play Brazillian Music include:

Sol E Mar
Super Sonic Samba School
Peter Sprague
Allison Adams Tucker

For a music tour to Brazil, check out:

Jorge Alabe's Samba Tour
Keep informed about San Diego Events!
Sign-up for our weekly Eblast by clicking here:
Sign Me Up!
Today's Date
IN PRINT SINCE 2006
Music From Everywhere!

Support Our Mission
Buy Stuff at Amazon!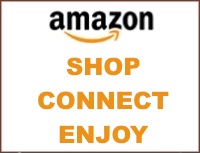 Published By:
Participant Observer Contributors
Section Editors, Writers and Contributors: Sharon Payne, Dolores Donovan, Edwin Ching, Liam Fox, Ana Alvarez
Spanish Translations: Ana Alvarez, Programming: Hera Siddiqui
Associate Editors: Christa Parrish
Editor in Chief: Tom Johnston-O'Neill
Orgs and Causes in San Diego
Join Our Team!